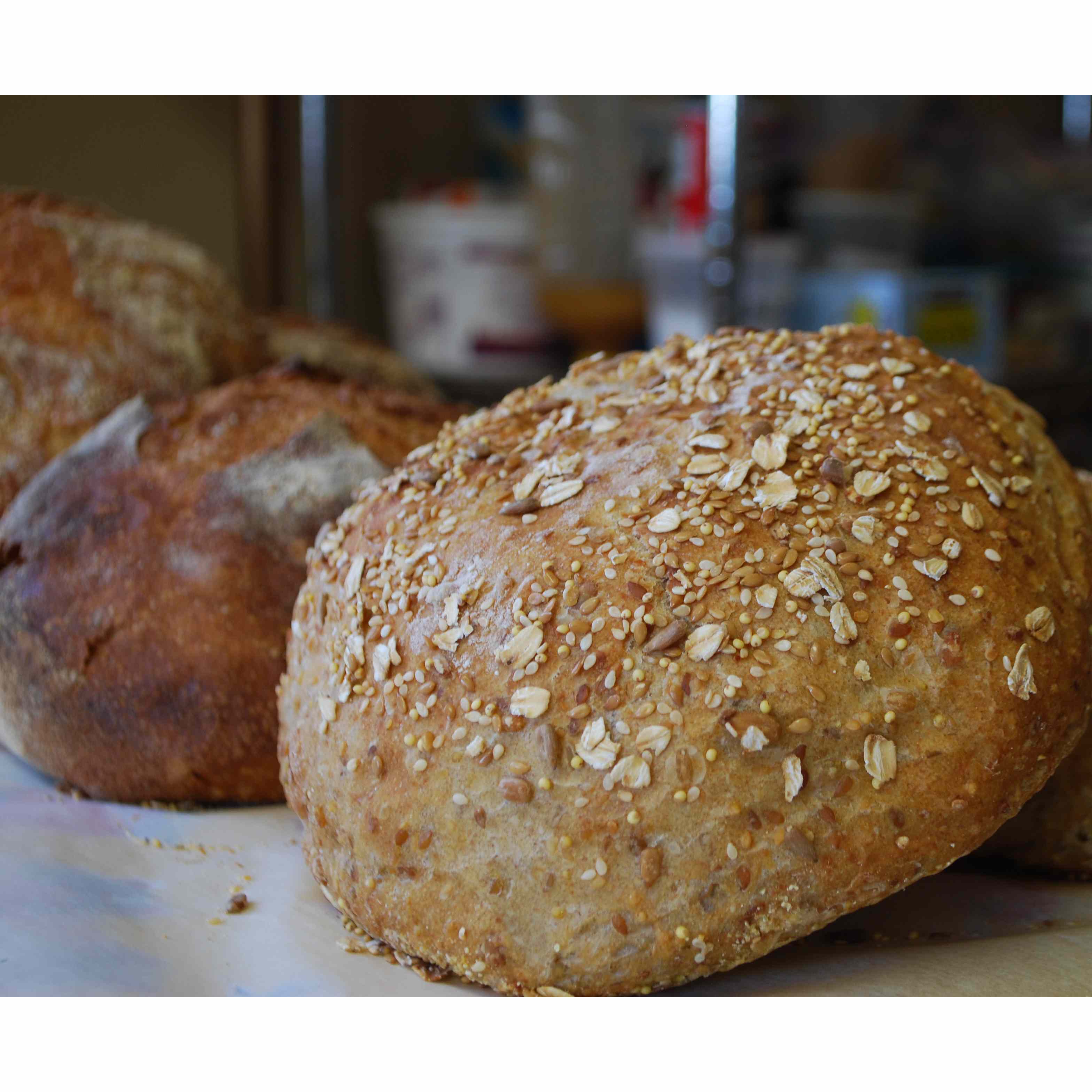 Linda Perkins
Contact: Linda Perkins
Address: 92515 Walluski Loop Astoria, OR, 97103
Email Address: lindajthurmes@hotmail.com
Phone: 503-380-5151
About Us
Linda Perkins is a home baker with professional experience. She has a background in the restaurant industry as well as the furniture industry, making her uniquely qualified to market her famous chair-y pie.

Located about 5 miles from the North Coast Food Web.
Practices
Linda Perkins primarily uses Bob's Red Mill and King Arthur Flour organic special grains and seeds in her bread and pastries. She uses local fruits and berries and single origin baking spices from Burlap and Barrel. Her signature rustic breads (rustic white, whole wheat, caraway dill rye, spelt, buckwheat, multigrain and pumpernickel) are chewy with an airy, open crumb rather than dense and dry. She uses her grandma's recipe for sticky buns. She once accidentally grabbed a bottle of liquid smoke instead of vanilla extract resulting in the notorious and never again duplicated Arson-Flavored Birthday Cake.