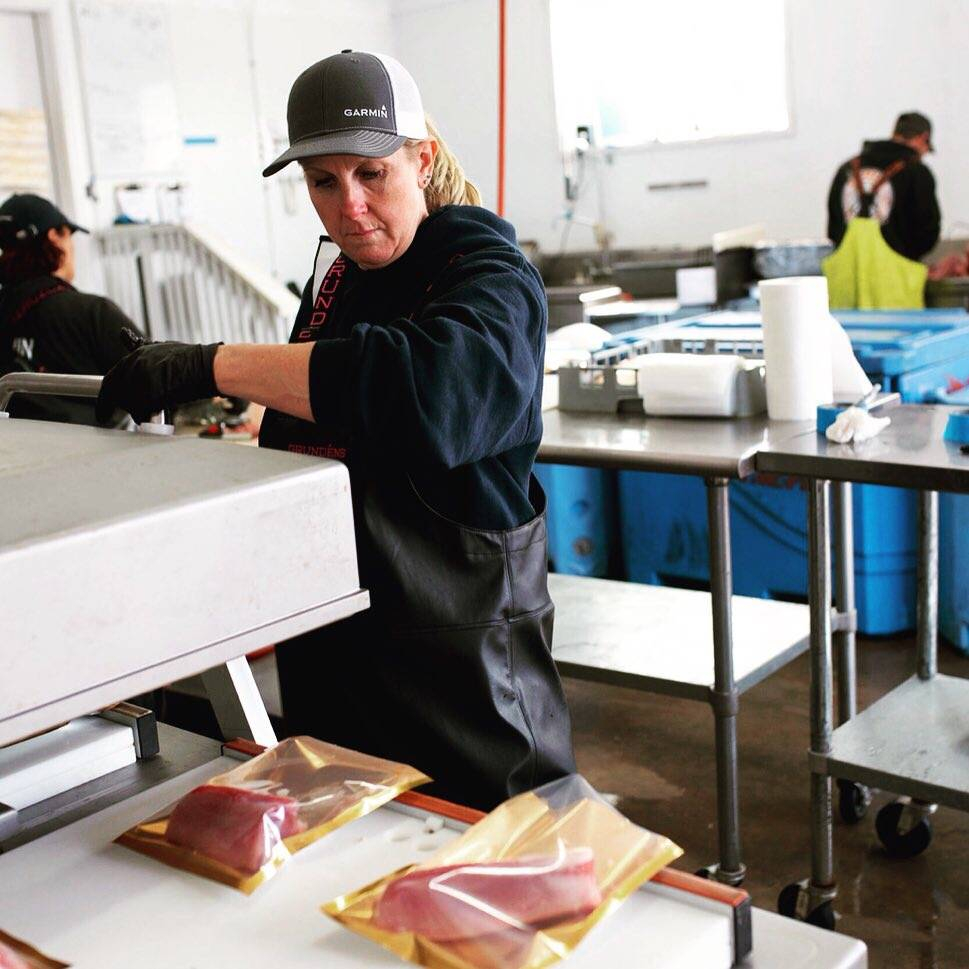 Tre-Fin Day Boat Seafood
Address: Tre-Fin Foods, PO Box 48 Ilwaco, WA, 8624-0048
Phone: 360-642-3675
About Us
Tre-Fin is a small, dedicated day boat fishing operation based in Ilwaco Washington and only 15 miles from the North Coast Food Web. Our mission is to use sustainable methods to upend the way the industry operates and deliver the highest-quality, traceable seafood directly to eaters through our CSF. Our small team brings juvenile Pacific albacore and healthy seasonal groundfish stocks (black cod, halibut, ling cod, rockfish, petrale sole, skate wing) back to port within 24 hours. We then cut those fish, one at a time, in our certified processing facility. Tre-Fin the only registered Day Boat tuna fisher in the region.
Practices
We rely on hook and line to catch one fish at a time. Traditional hook and line method allows us to minimize the amount of by-catch. Each fish is handled individually, allowing us to control its journey, right up until we hand it off to you. We are unique in this respect. Monterey Aquarium's Seafood Watch rates pole and line-caught Pacific Northwest albacore as a 'Best Choice,' meaning the stock can replenish at the rate that we are fishing it.

One fisher, one hook and line, one fish. We use a net—not a gaff—to bring our catch on board. Once landed, every fish is immediately bled, then chilled in a saltwater ice slurry—not frozen.

We run light and lean aboard a small, fast, powerful, and nimble boat called the Opportunaty. Unlike many operators that stay out fishing for weeks, our co-op fleet is out and back within 24 hours.

Every one of our fish is hand-cut by seasoned pros we know and trust. It's one more way we bring quality to everything we touch—especially the fish. So only the best ends up on your plate.

All our fish is vacuum-packed and quick-frozen on site in Ilwaco to assure its quality, texture, and flavor. Pulled from your freezer, our tuna is ready to thaw and prepare within an hour.