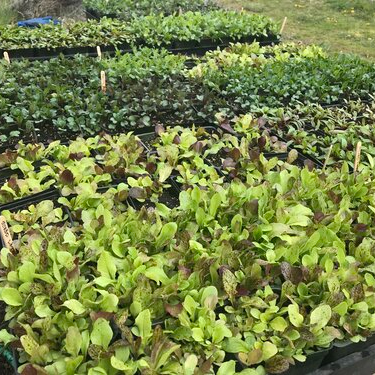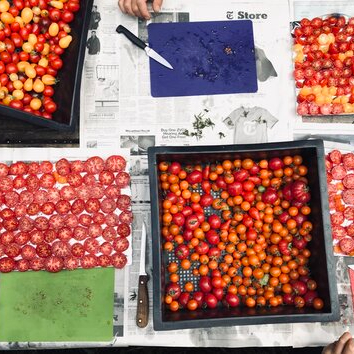 Gales Meadow Farm
City: Gales Creek, OR,
Email Address: meadow@coho.net
About Us
Rene and Anne Berblinger began farming in the Gales Creek Valley of western Washington County in 1999. Our farm, on the northeast side of Gales Creek Road, includes 9 flat acres of wonderful soil, a steep wooded hillside - the west side of Clapshaw Hill - and a riparian area of cottonwoods.

Our farm produces more than 300 varieties of beautiful, great tasting vegetables and herbs each year, many of which are heirloom varieties. We practice soil building techniques while providing habitat for wildlife including native plants, insects, birds, and microbes. We have been certified Organic since 2001.

We sell our products directly to farmers market customers and local chefs. We offer the best familiar spring, summer, fall, and winter vegetables and many unusual varieties. We have more than 60 varieties of tomatoes, more than 40 sweet and hot peppers, and many varieties of our other crops. In late summer and fall, we make pickles, jams, salsa, and pepper sauce from our farm-grown produce.

Our full season markets are the Hollywood Farmers Market (year-round), and the Cannon Beach Farmers Market (June -September).

It is important that we practice good stewardship of the land around us; a few of the principals that are important to us are: 1) maintaining and improving biodiversity, 2) practicing soil and water conservation, 3) preserving and promotion of heirloom varieties, 4) identification and cultivation of the most flavorful and successful vegetable varieties for our region, 5) ongoing support in creating and maintaining our local food system, 6) education of our farm crews, students from preschool to university level, our customers, and the public, and 7) continued participation in University-based research including dry farming, the Northern Organic Vegetable Improvement Coalition (NOVIC), and the Culinary Breeding Network. We are active members of Slow Food and Friends of Family Farmers.

Mission statement: "Take care of the land, grow good food and sell it to satisfied customers, while providing opportunities and growth for new farmers.
Practices
Located less than 75 miles from the North Coast Food Web.